Hardscaper in Phoenix, AZ
Maximize the use of your yard space! Incorporate hardscaping and paving services into your wonderful landscaping with the help of Landscape 20/20 LLC. We will send over a professional hardscaper who can deliver quality results perfect for your Phoenix, Scottsdale, Glendale, or Cave Creek, AZ home!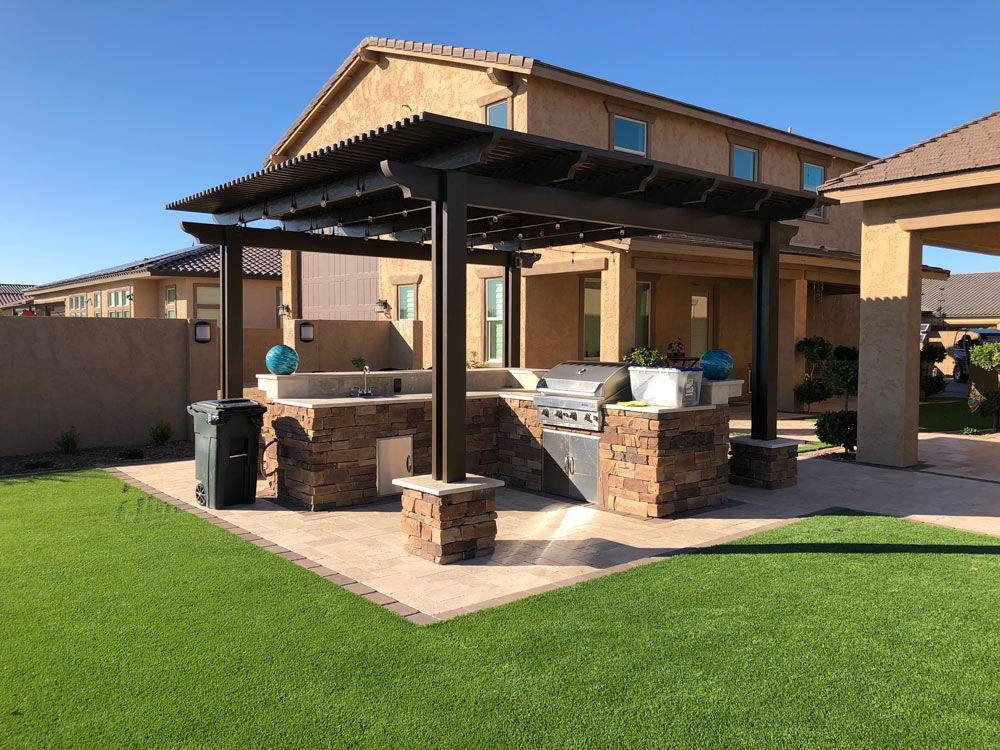 Make It Aesthetic and Functional
Hardscapes provide a valuable addition to landscaping, especially when done right. From pathways to patios, outdoor kitchens, fire pits, and decks, you can trust that we will be able to get you the aesthetic you want.
The best part about it is that you can make sure the space will be functional. We believe that space can be both good-looking and practical, and that's exactly what we will bring to you with our top-notch professional service.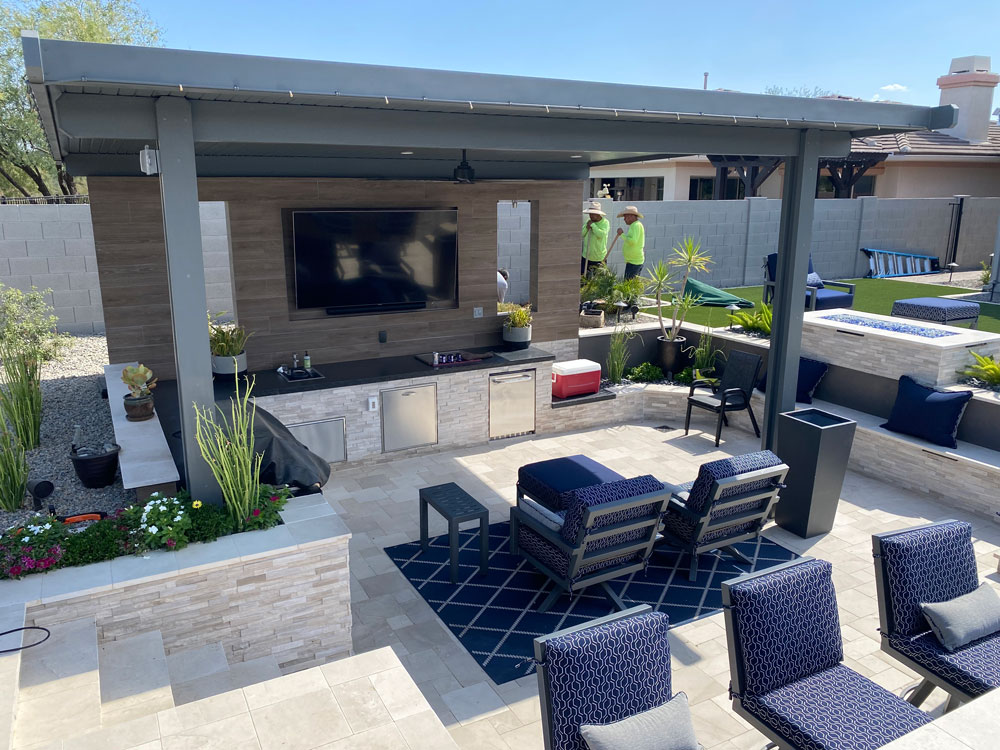 Give Our Patio Designers Your Ideas, and We Will Execute Them!
Whether you have a clear idea of what you want to achieve, or you need help coming up with one, you can rely on our skilled professionals to help you out. Do you have a vague idea about where you'd like your patio to be and what it will look like? Don't worry, our patio designer can help settle things for you.
Are you considering adding an outdoor kitchen for more convenient barbecue weekends? We're right on top of it! Do you want to add a deck that can complement your pool? Our paving services have you covered!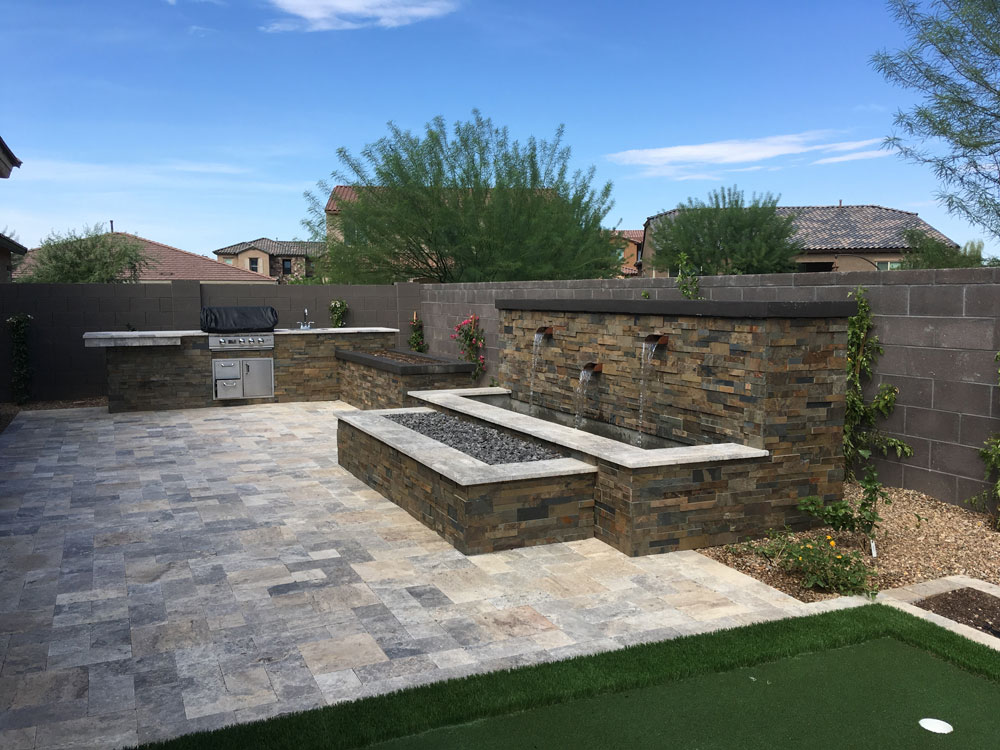 Work You Will Love
Here at Landscape 20/20 LLC, our mission has always been clear: to deliver work that our clients will absolutely love. That's why we make it a point to make our team as robust and reliable as it can be, with skilled and talented professionals in the industry.
So whatever your plans may be, no matter how clear or abstract, let us work them out into a practical and functional reality for you.
Contact Us for Hardscaping & Paving Services
Get in touch with us today to get started on your landscaping project in Phoenix, Scottsdale, Glendale, or Cave Creek, AZ! We're looking forward to collaborating with you to make your yard the best one you've ever had. Our staff is all trained and skilled to answer any queries you might have about the services we offer, our rates, and our available schedule.
Give us a call today or send us a message. We're ready to assist you anytime with your patio, artificial turf installation, outdoor kitchen, and more!