Landscaping Company in Scottsdale, AZ
Welcome to Landscape 20/20 LLC, your trusted partner for all your landscaping needs in Scottsdale, AZ! With over three decades of experience, we have honed our skills to transform outdoor spaces into exquisite landscapes. Our commitment to excellence and client satisfaction drives us to provide top-tier landscaping, hardscaping, and turf installation services. Allow our landscape designer to introduce ourselves and showcase the exceptional work we can do for you.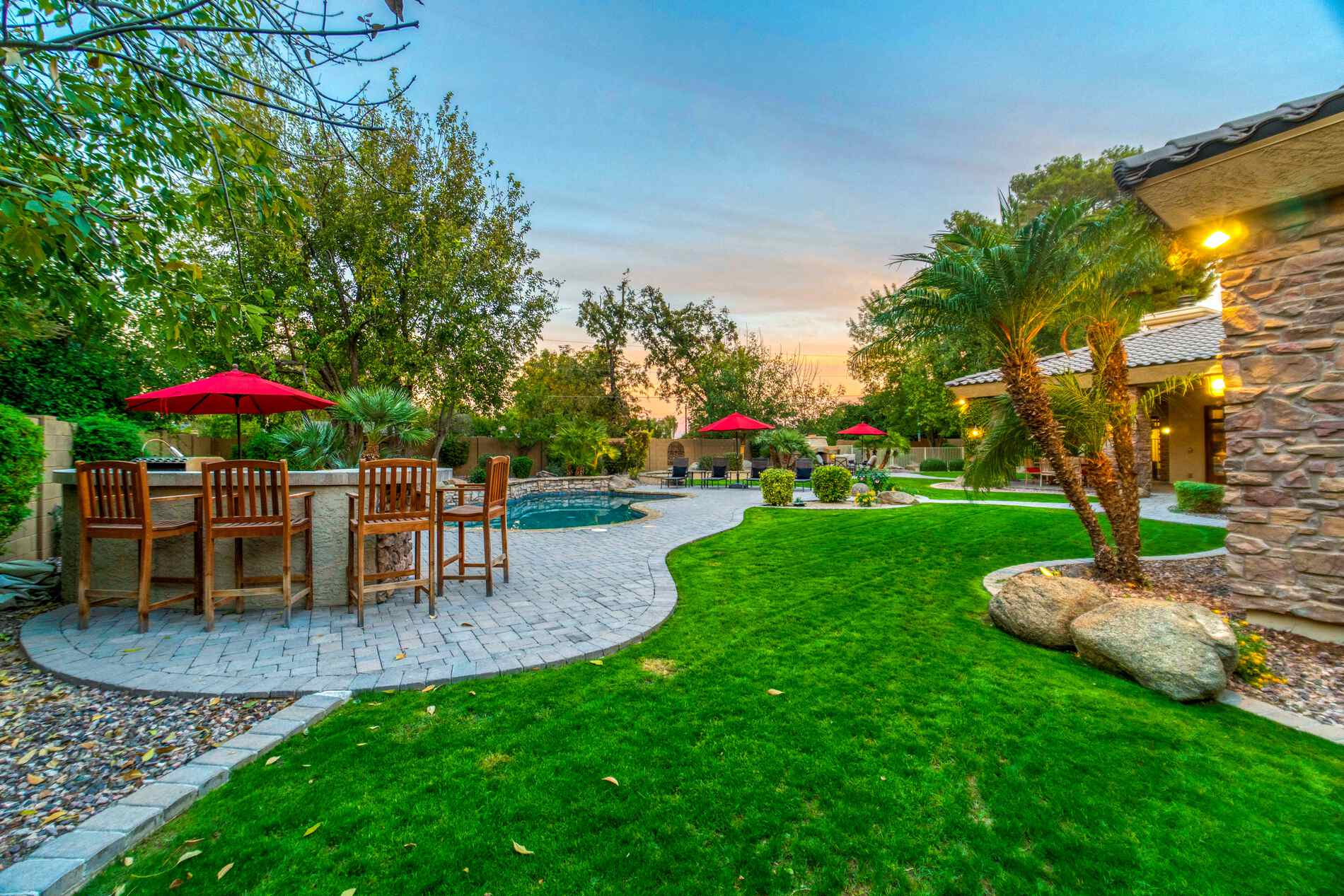 Landscaping
Our passion is creating breathtaking landscapes that not only boost the value of your property but also enrich your life. In Scottsdale, AZ, where the desert landscape can be harsh, a well-designed garden offers a soothing oasis. Whether you want to relax in the shade of lush greenery or host a memorable gathering under the open sky, our landscaping services can make your dreams a reality.
Our team of professional designers, landscapers, masons, and staff is equipped with extensive experience and up-to-date knowledge in landscaping. We also leverage high-quality supplies and cutting-edge equipment to ensure efficient, on-time project completion. Here at Landscape 20/20 LLC, we prioritize your vision and strive to deliver nothing but the best!
Turf Installation
In the arid climate of Scottsdale, maintaining a lush, green lawn can be a daunting task. That's where our turf installation services come in. We have experience installing artificial turf in various spaces, from small backyards to indoor and rooftop gardens!
Artificial turf offers several advantages, such as year-round greenery with minimal maintenance. Our installation process involves careful consideration of factors like size, water drainage, infill quality, and odor protection. While DIY projects may seem cost-effective, professional installation eliminates costly mistakes and ensures long-term satisfaction.
Hardscaping
Maximizing your yard space is our specialty, and hardscaping plays a pivotal role in achieving this. Hardscapes seamlessly blend beauty and functionality, offering an array of options to enhance your outdoor space. Our expert hardscapers are always dedicated to providing high-quality results for your property.
From enchanting pathways to inviting patios and convenient outdoor kitchens to cozy fire pits, our services ensure your space serves both aesthetic and practical purposes. We believe in transforming your landscape into a work of art that also meets your everyday needs.
Our patio designers are eager to bring your ideas to life, whether you have a clear vision or need guidance to create the perfect outdoor setting. We understand that your preferences are unique, and we work closely with you to ensure your satisfaction. Whatever your plans may be, we're committed to making them a practical and functional reality!
Frequently Asked Questions
What landscaping services does Landscape 20/20 LLC offer?
We offer a wide range of landscaping services to meet your needs. Our services include turf installations, pavings, pergolas, barbecues, travertines, and more. Whether you're looking to create a lush, green oasis in your backyard or add hardscaping elements for enhanced functionality, our experienced team can turn your vision into reality. We take pride in using top-quality supplies and equipment, ensuring that your landscaping project is completed efficiently and to your utmost satisfaction.
Why should I consider artificial grass installation for my property?
Artificial grass installation is an excellent choice for properties in the Scottsdale area for several reasons. First, it remains green year-round with minimal maintenance, making it perfect for the arid desert climate. Second, artificial turf doesn't require the daily watering that natural grass does, helping to conserve water, which is essential in this region. Additionally, professional installation ensures the job is done correctly, taking into account factors like drainage, infill quality, and odor protection. This eliminates costly mistakes and guarantees long-term satisfaction with your artificial grass.
How can Landscape 20/20 LLC help me design and execute a functional outdoor space?
Our skilled team of designers, landscapers, and hardscapers can help you design and execute the perfect outdoor setting tailored to your needs. Whether you have a clear vision or need guidance, our professionals are here to assist you. We offer services such as hardscaping, including patios, outdoor kitchens, fire pits, and decks, which can transform your yard into a practical and aesthetically pleasing space for relaxation and entertainment. With our expertise, you can expect top-quality work that you'll love for years to come.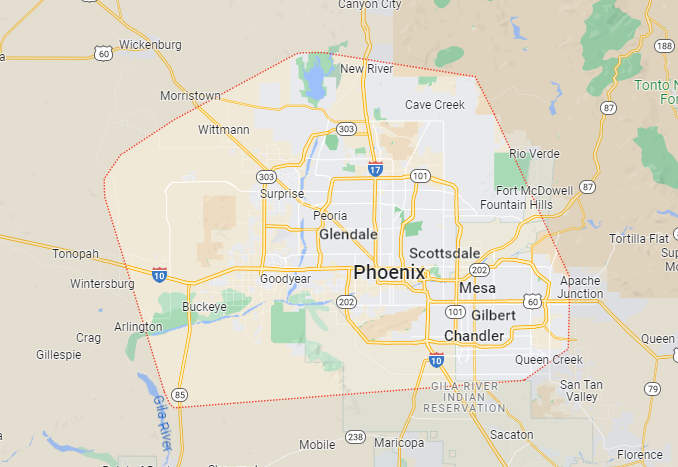 Map of Our Areas
At Landscape 20/20 LLC, we are proud to serve Scottsdale and its surrounding areas. Please refer to the map below for our service area.
Need a Landscaping Company?
Here at Landscape 20/20 LLC, our mission is to transform your outdoor space into a sanctuary, a functional paradise that suits your unique preferences. Whether you envision a lush, vibrant garden, a hardscaped haven for entertaining, or the low-maintenance appeal of artificial turf, we have the expertise and dedication to bring your vision to life.
With our comprehensive landscaping services, we can optimize your property to its fullest potential, boosting its value and your quality of life. Our hardscaping solutions seamlessly blend aesthetics with practicality, creating outdoor spaces that are both beautiful and functional. And, in the ever-challenging climate of Scottsdale, our artificial grass installation offers a solution that is not only visually appealing but also easy to maintain.
Whether you have a clear vision or need guidance in designing your outdoor space, we're here to turn your ideas into a beautiful and functional reality. Contact us today, and let's embark on a journey to transform your outdoor space into a place you'll love and cherish for years to come. Your beautiful, vibrant, and hassle-free landscape is just a phone call away!