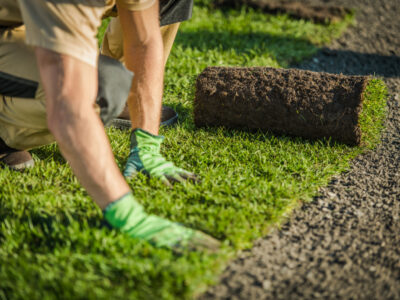 Are you tired of spending hours each week mowing, watering, and maintaining your lawn? If so, it may be time to explore the world of turf installation services in Phoenix, AZ. With artificial turf, you can say goodbye to the hassle and expense of lawn maintenance while still enjoying a beautiful and green outdoor space. In this blog post, we will discuss the benefits of turf installation and why it has become a popular choice for homeowners in Phoenix.
1. The End of Mowing:
One of the biggest advantages of turf installation is that you can finally say goodbye to the never-ending chore of mowing your lawn. With artificial turf, you won't need to drag out the lawnmower every weekend or spend your precious free time trimming the grass. Instead, you can relax and enjoy your backyard without the hassle of maintenance.
2. No Watering Required:
In a desert climate like Phoenix, water conservation is a top priority. With traditional grass lawns, homeowners often have to water their lawns frequently to keep them green and healthy. This can lead to skyrocketing water bills and contribute to water scarcity in the region. Turf installation eliminates the need for watering altogether, saving you money and conserving this precious resource.
3. Cost Savings:
Maintaining a natural grass lawn can be expensive. In addition to the costs associated with watering, you may also need to invest in fertilizers, herbicides, and pesticides to keep your lawn looking its best. With artificial turf, you can say goodbye to these ongoing expenses. While the upfront cost of turf installation may be higher than seeding or sodding, the long-term savings can be significant.
4. Durability and Longevity:
Artificial turf is designed to withstand heavy foot traffic and resist wear and tear. This means that your lawn will always look green and vibrant, even in high-traffic areas. Additionally, most turf installation services come with a warranty, guaranteeing that your lawn will look great for years to come.
5. Aesthetically Pleasing:
One of the biggest misconceptions about artificial turf is that it looks fake. However, technological advancements have made it difficult to discern between real grass and artificial turf. Modern artificial turf is incredibly realistic, with soft textures and natural-looking colors. You can have a beautifully manicured lawn without the constant maintenance.
6. Environmentally Friendly:
Natural grass lawns require a significant amount of water, as well as harmful chemicals to keep them looking their best. In contrast, artificial turf requires minimal water and eliminates the need for chemical treatments. By opting for turf installation, you are helping to conserve water and reduce your carbon footprint.
7. Versatility:
Turf installation is not limited to just your backyard. Many homeowners in Phoenix are also using artificial turf for front yards, rooftop gardens, and pet areas. With unlimited design possibilities, you can create a custom outdoor space that meets your needs and suits your style.
Conclusion
Turf installation services in Phoenix, AZ offer a convenient and practical solution for homeowners who are tired of dealing with the hassle and expense of lawn maintenance. With its many benefits, including the elimination of mowing and watering, cost savings, durability, and aesthetic appeal, artificial turf has become a popular choice. By opting for turf installation, you can say goodbye to lawn maintenance and hello to a beautiful, low-maintenance outdoor space.
Got Questions? Let Us Help!
Landscape 20/20 is a family run business. We are a team of some of the best designers, masons, landscapers, and service people around. We take pride in the quality of our work and offer very competitive pricing. We offer services such as pavers, travertine, barbecues, fire pits, turf, pergolas, and everything else that has to deal with landscaping. With over 30 years of experience and a strong desire to make sure our customers fall in love with their yards, we strive for the best service and final product. Contact us today and let us do our best to help make your landscape experience the best possible.